Archive For 2017-05-29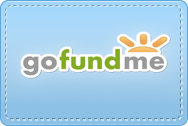 Let's make this clear — this is not your a typical road trip. Our Route 66 Tour is going to be very comprehensive. I've studied other Route 66 websites and books, and if you have interest in Route 66, you'll want to follow our adventures.
Memorial Day is a day to remember fallen Vets who fought to protect this great nation. I salute and honor them. They gave their all for us.
This is sort of a casting call. Paul and I are looking for people to photograph as we travel Route 66. You don't have to be a professional model. In fact, you don't have to be a model at all.